This Friday marks the U.S. release of my middle-grade novel,
Missing Mike
. I'm
super-excited
about this, and I hope you will read it, and of course I hope you will love it! I've been fortunate to get lovely reviews so far, and I'm very grateful. So yeah—excited and grateful!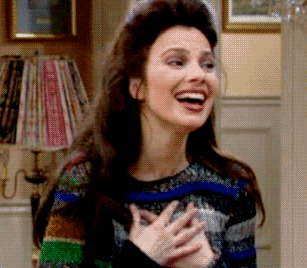 In the weeks leading up to release day, I've also been feeling a fair degree of unease about promoting this book at this point in time. I wrote this story while my home province of B.C. was in the midst of its worst-ever wildfire season, and when I finished, I think I imagined people reading it after—after the rains had come, after the smoke had cleared, after the flames and fears had become memories.
As it turns out, this year's wildfire season in B.C. has been even worse than last year (and I know it's dreadful in other places, too). My parents and extended family were evacuated, and we watched the fire updates constantly, desperately hoping we weren't going to lose the little cabin that's been at the heart of so many wonderful memories for multiple generations of our family. Thankfully, we're all safe, and so far our property has been spared. Others have not been so fortunate, and many are still living in the midst of a
flames-and-fears nightmare. Again.
And here I am, with a children's book about wildfires and home and fear and loss.
Yikes.
People have commented on how timely
Missing Mike
is, and all I can say is yes, it's heartbreakingly timely.
I can only hope this book might help people far from the fires understand a little of what others are going through, and for those who are much too close for comfort…well, someday—after, perhaps—maybe Missing Mike will offer a way in to talking about things like loss and fear and finding hope in the midst of a terrible situation. Meanwhile, my heart is with you. May you stay safe. May all your loved ones stay safe.
❤
He's a rescue, a mutt. Maybe there's a little golden retriever in him, although he's not exactly pretty. He's had a run-in with coyotes and he's missing an eye. But Mike is eleven-year-old Cara Donovan's dog, and they love each other absolutely. Usually her pet follows Cara everywhere, but on the day the family first smells smoke in the air, Mike becomes anxious. Pine Grove is in the path of a wildfire, and the family is ordered to evacuate. In the ensuing chaos, Mike runs off. And then the unthinkable happens; there is no time to search for Mike. They are forced to leave him behind.
Shocked and devastated, Cara watches helplessly as the family drives through a nightmare, with burning debris falling from the sky and wild animals fleeing for their lives. Once in the city far from the burn zone, the Donovans are housed with a volunteer host family. Jewel, the hosts' daughter, is nice, but Cara can only think about what she may have lost. What will happen if nothing is left? But as she reflects on what "home" means to her, Cara knows only one thing. She is not going to lose Mike. She will do what it takes to find him, even if it means going back to Pine Grove on her own.
"Tense, heartwarming, and masterful."
—Kirkus